NONTOXIC
We are proud to carry only non toxic eco friendly products that are good for you, your family, and the environment. 
Visit Environmental Working Group's website to check your household cleaning products ingredients and their toxicity level. You can search either the brand or a specific ingredient to view the EWG score.
Fill Up Buttercup's entire inventory has an ingredients tab. Have some fun and compare them to the products you're using today!
ZERO WASTE
We've all seen the sad photos of plastic floating around the ocean, but what are we actually doing in our daily lives to reduce plastic pollution?
According to National Geographic only 9% of recyclables are actually recycled. The best thing we can do is reduce or reuse what we consume. 
Cue Fill Up Buttercup! We are bringing you a simple and convenient way to shop for your daily household items while simultaneously reducing waste!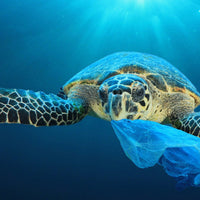 REFILL SHOP
Bring your own container to fill up on bulk products, such as shampoos, conditioners, body washes, all-purpose cleaner, laundry detergent, and so much more! Additionally, we have home and bathroom accessories that are biodegradable, compostable or can be easily recycled.
INTRODUCING FILL UP BUTTERCUP'S NEW LINE OF HOME AND BODY REFILLS
Location
❋ SHOP INFO ❋
COSTA MESA
Monday Closed
Tues to Fri: 11 am - 6 pm
Sat & Sun: 11 am - 3 pm
HUNTINGTON BEACH
Mon, Tues, Thurs & Fri: 11 am - 5 pm
Wed: Closed
Sat & Sun: 10 am - 3 pm
Curbside & Local Delivery Daily