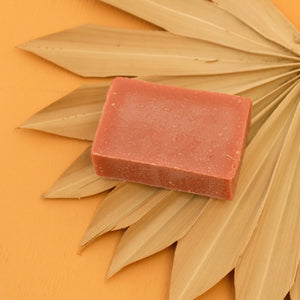 These moisturizing and palm-oil free shaving bars for body or face are made of luxurious cleansers combined with silky soft clays to foam and give slip, without stripping your skin's natural barrier.

This gentle shave bar contains moisturizing ingredients to reduce transepidermal water loss (water loss through the skin). Unscented for sensitive skin and VIP areas.

Switching to a solid shaving bar for body or face will save plastic bottles of body wash in the shower and keep your skin moisturized. 
Ingredients
Sodium cocoate
vegetable glycerin (palm-free)
sodium olivate
sodium castorate
May contain: natural clays.
Packaging
Comes with no packaging!
We receive this product from No Tox Life in a bulk shipment with eco-friendly packaging.
No Tox Life
No Tox Life was born from the desire to provide effective, vegan body and home care to help you live a cleaner, greener lifestyle.  No Tox life is a local, family-run business and each product is handmade using the highest-quality ingredients they can find.